What is OFFF?
OFFF was born in Barcelona in 2001, to join talents, share creativity and inspire. Today it is the the most esteemed festival focused on visual design and innovation worldwide.
OFFF became a community inviting all those whom are eager to learn, to participate and get inspired in conferences, workshops, activities & performances, but most of all it is a meeting point for creators and emerging talents joining to get inspired and share new interests.
With more than 18 editions in a row stretched out in the Barcelona sun, OFFF takes place in the heart of Barcelona annually while it tours the world as OFFF on Tour for the rest of the year.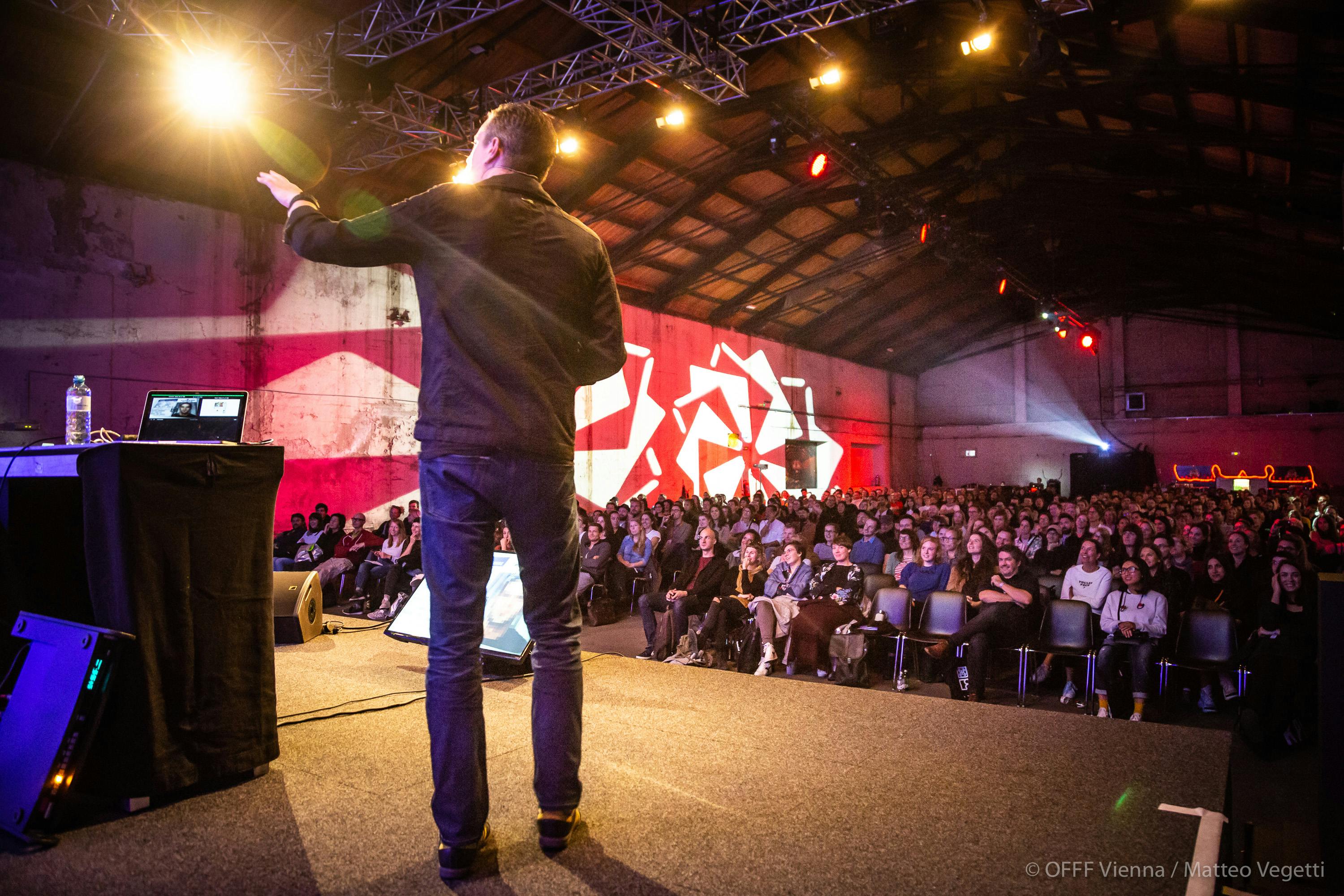 © Matteo Vegetti 2018
Why OFFF Vienna?
OFFF is more than just a Festival hosting innovative and international speakers. After having been fueled with fresh ideas by OFFF Barcelona's spirit year after year, in 2018 we finally wanted to bring that creative spark to the city of Vienna and to all those curious minds who share the same passions & love for design as we do. At OFFF Vienna we want to connect, grow and inspire people through interdisciplinary art and creativity.
"We want to create a space that serves creative people for exchange and inspiration. OFFF Vienna sparks magic and enchants its visitors."
So let's go! Join us in OFFF Viennas third edition, a two day creative experience full of inspiration from influential creatives from all over the world on October 15th & 16th 2021.